You are here
Back to top
Saving Anna (Paperback)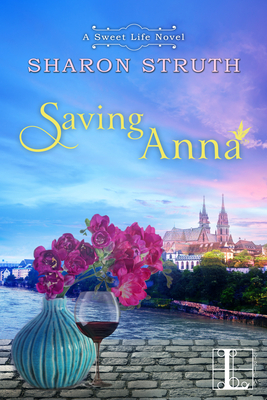 $15.00
Usually Ships in 1-5 Days
Description
---
Germany's sparkling Rhineland is the perfect place for a fresh start . . .


Warming people's hearts with true accounts of kindness is what columnist Anna Kelly does best. But no one knows the private misery she endures in her abusive marriage. Still, leaving is difficult--until a deeply personal bequest from a beloved elderly neighbor compels Anna to travel to Germany. There she begins an unexpected adventure of paying it forward that will take her far from her complicated life in Brooklyn.


Arriving in the historic and picturesque city of Mainz, on the breathtaking Rhine River, Anna settles in at a cozy guesthouse filled with colorful residents. But fulfilling her task will require the help of a translator and knowledgeable guide.


Josef Schmitt will gladly shuttle the American visitor around if it distracts him from his dark thoughts. Ever since a serious accident sidelined him at the local excursions company, he's been unable to forget the pain he caused or forgive himself. Now, accompanying Anna on her mission takes them both to surprising places--and they just may find the courage to truly set themselves free. . .

Praise for Sharon Struth


"Struth has a gift for layering stories within stories while keeping them all connected."
--Library Journal


"Struth is an author to watch "
--Laura Drake, author of RITA-award winner The Sweet Spot


"Sharon Struth writes a good story about love and loss. She knows her characters and has a path she wants them to take." --Eye on Romance


"The plot is refreshing and will definitely keep the reader turning page after page."
--Fresh Fiction

Bookmark Contest -now through May 31st
Every year during the month of May we have a summer bookmark contest. Kids and adults design a bookmark of a book they love. We have guest judges choose a winner and runner-up in each of five categories/age groups - then we print 100 each of the winning bookmarks.
The five winners get a $25 gift certificate to Byrd's Books and 25 of their bookmark to give away. We keep the rest. Honorable mentions get a $10 gift certificate.
We use our copies of the bookmarks to give out all summer long!
We are going to start the contest now and go through the month of May, so you have plenty of time. There is one submission per person, and teachers may use them with students, we just need the completed entries by May 31st. Instructions for submitting them are on the entry form. We cannot wait to see your favorite books in art!